COMMUNITY SERVICE WEEK - A SNAPSHOT
Engaged Citizenship at The York School encourages students to attend to the common good and play an active role in the life of the school, their local community and beyond.
Students are encouraged to find their voices, participate in decision-making, and to embrace their leadership potential.
Through meaningful community service, we strive to develop a passion for helping others. We want to 'enable' them to make a difference in the lives of others.
As ambassadors and volunteers, our students were busy this week showing great leadership, taking the reins where needed, sharing their views, and encouraging others.
A snapshot of a day in the life of an engaged student:
With Drama Ways
Interviewing Artist Engineer Florin on how to overcome adversity
As Ambassadors for New parent Night
On a panel with experts at Interguild
The Junior School Action Team exploring ways to make the Junior School more accessible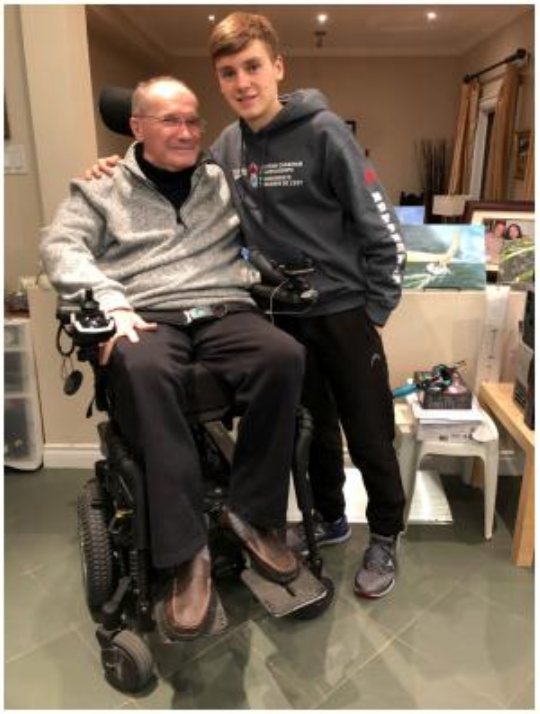 The York School Community Service Club hosted an inspiring Inclusion Awareness Assembly yesterday. Holland Bloorview Kids Rehabilitation speakers Christine Hill and her daughter Rachel described their family story and how the amazing facility supported their journey. This was followed by impactful words and a musical performance by Dramaway's Morgan Joy and Petra Sherman Dramaway. See musical performance here.
Please join us at the May 23rd celebration, York Dramaway Cabaret at 7:00 pm.
From reviews to interviews. From poetry to photography. Budding journalists from the Senior School have produced a newspaper! See it here.
The ADOLESCENT BRAIN (proper link)
Did you know?
If you keep your phone away from your homework area, your productivity increases 400 fold?
Last week, Associate Professor Neurology and Director, Headache at University of Toronto, Women's College Hospital, Dr. Christine Lay, MD presented to York School Parents on the RISK and REWARD triggers in a adolescent brain and how understanding these can help bridge an understanding between parents and their teens. To the packed Library, she offered tips on how to steer positive brain development. Her presentation can be found here.
NEW FAMILY EVENING
Dear York School Community,
Many thanks to the YPA for representing the parent body at The York School's New Parents evening. As the cohort of new children for 2019 did activities in the gymnasium with our Student Ambassadors, the YPA shared their York School experiences with new parents (chatting about everything from uniform fittings, to I.C.E., the International Baccalaureate Programme and Challenge Week.).
2019 - 2020 WELCOME PACKAGE
The Welcome Package has also been sent to new families coming to The York School in September 2019. It's a great reference guide for transitioning and returning families as well!
For New Families - Questions on pick-up, drop-off? Uniforms? Textbooks? Curriculum?
From key dates to how to find out what's on the lunch menu, this Welcome Package provides you with everything you need to know as you prepare for September and familiarize yourself and your child to The York School.
For Transitioning Families - From JS-to-MS-to-SS
While already seasoned veterans to The York School schedule, you might have some questions on curriculum and process as your child transitions from the Junior School to the Middle School, or from the Middle School to the Senior School.
For Returning Families - Refresher
As cultural ambassadors and champions for your children, your friendship and hospitality in extending a warm welcome and supporting new families is much appreciated. Thank you for sharing and telling them all about the great things happening in our community.