Reminders
Camp George
Camp George is Tuesday - Thursday next week. Bus is leaving at 7:30am. Please be here to load the bus with bags at 7:15am.
Field Trip
Friday June 7th we are taking a field trip to Harbourfront to discover different ways to express yourself in different cultures. It will tie into our final unit How We Express Ourselves. VO Form for your reference.

A gentle reminder that Before Care does NOT start until 7:30 AM. There is no supervision before that time.


HIGHLIGHTS
A big congratulations to all of our Grade 5 Exhibitionists!! What a fantastic day, setting up, practicing, preparing, presenting and showing off our learning to you the parents. They couldn't have done this without your support.

Watch PYP Exhibition Reflection Video here.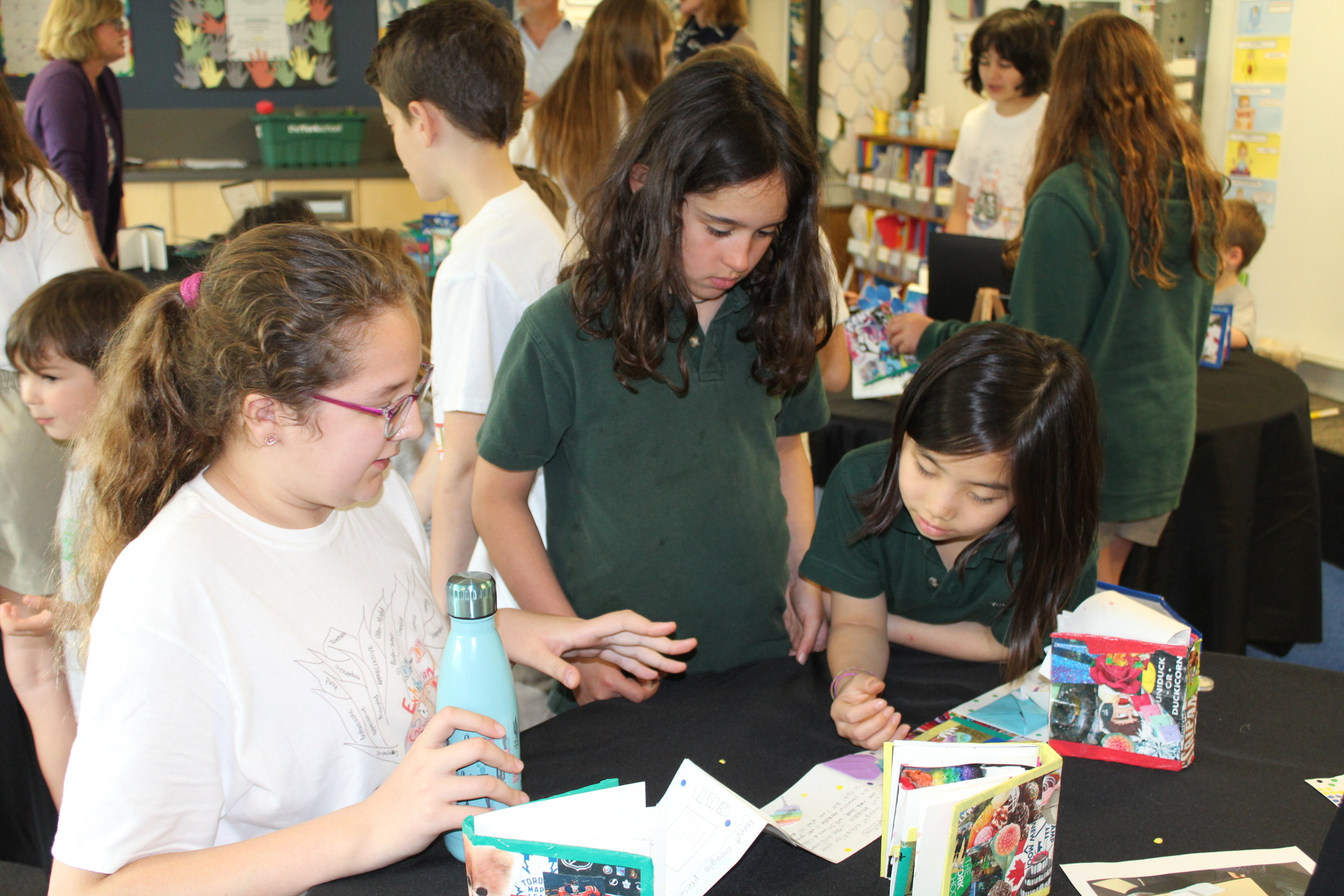 PHE
This week in PHE, students learned about the short-term and long-term effects alcohol has on the body. Students participated in collaborative and productive conversations about this topic and came up with many insightful questions.
Music
Congratulations to the students on a wonderful performance of "This Is Me" yesterday. They also composed a piece of music, connected to their feelings as they experienced each phase of the Inquiry Cycle. These will be shared in SeeSaw in a week or two.
French
This week we students translated their lines of inquiry and created Les Poèmes de Qui suis-je? (Who am I? Poems.) Next week, we will be reading Chapter 4 and 5 of our novel study Brandon Brown veut un Chien and discussing the chapters events as a class.
Art
Congratulations to all the Grade 5s for completing their accordion books for Exhibition! Next week, we will move on to our final art piece of the year.
LOOKING AHEAD
Track and Field Day
On Thursday, June 6th we have our Track and Field Day. The activities will be held at Oriole Park. JK-Grade 2 students will participate in the morning from 9:00-11:00 am and Grades 3-5 in the afternoon from 1:00-3:00. Students need to come to school in their PHE uniform, house shirt and black TYS shorts. They may accessorize with house colours. Students also need to bring a water bottle, sunscreen and hat.
Grade 5 Celebration
Our Grade 5 Celebration will take place on Monday, June 10th at 4:00 pm at the Junior School. This celebration recognizes each individual student with photos and stories. Students will also receive their PYP certificates. Please RSVP to let us know how many family members will be attending. If you have any questions, please feel free to email Andrea Hughes at ahughes@yorkschool.com
Showcase
Showcase auditions this week were a huge success. Please encourage your children to practise at home. Showcase will be taking place on June 12th at 10:45am. Parents are welcome. Please email Andrea Hughes at ahughes@yorkschool.com if you have any questions.