HIGHLIGHTS
Congratulations on an Exhibition well done!!
We have been at Camp George all week and have had the best time. Nature walks, quilting and all around camp fun!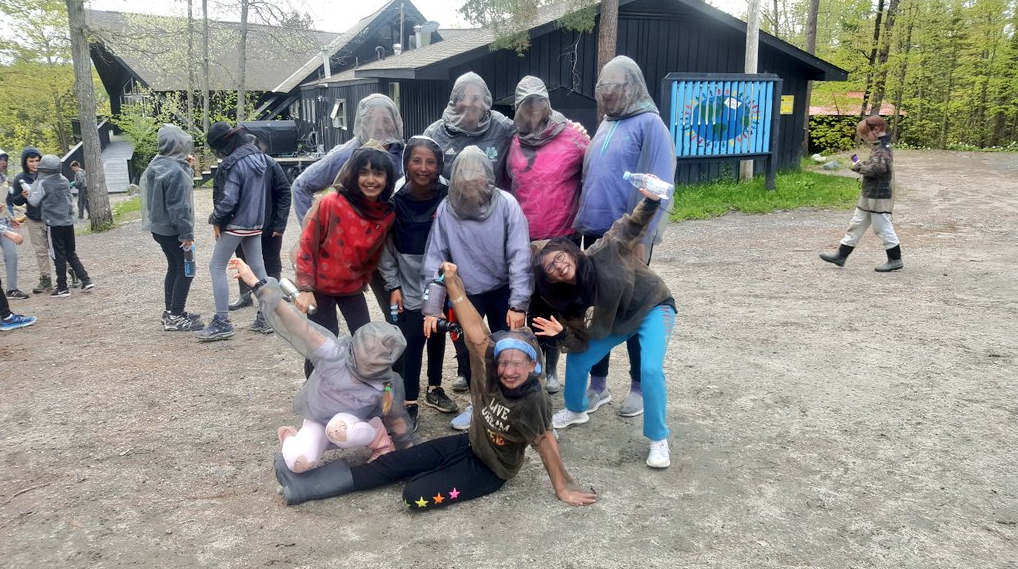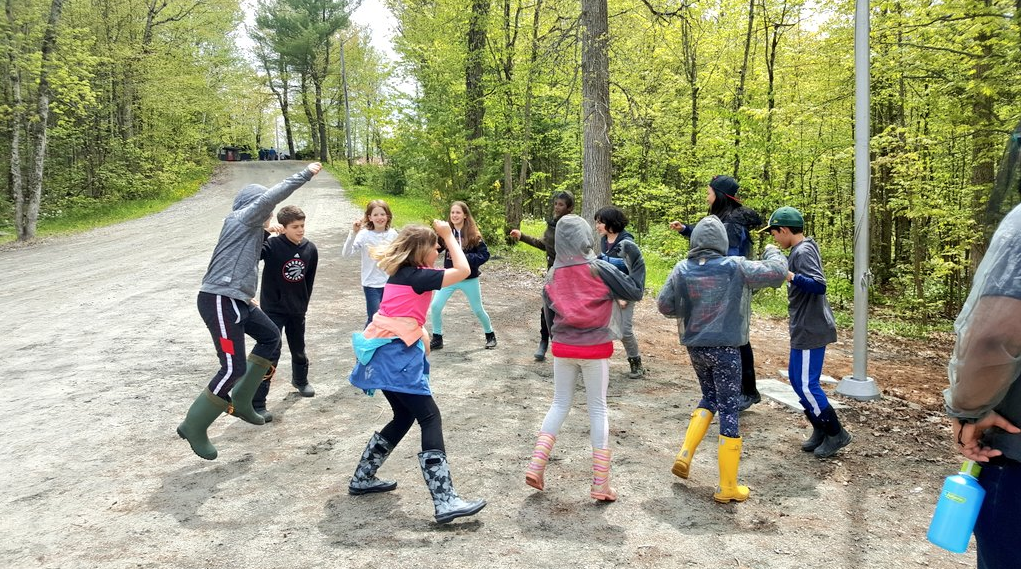 PHE
Next week in PHE, students will be further developing on their Track and Field skills in preparation for Track and Field day. We will be focusing on throwing and running technique.
Music
Grade 5 students are looking forward to performing a piece of music at their closing ceremony. We have been discussing the process that goes into choosing a piece of music that best suits the occasion, the audience and which best communicates the intended message. Students are researching and voting on a shortlist of pieces suggested by G5 students, which will be finalized once they return from Camp George.
French
This week, the grade 5s read Chapter 4 and 5 of our novel study Brandon Brown veut un Chien and we discussed the chapter's events as a class. Next week, students will have one more independent chapter activity and start their novel summary activities. Before the last day of school, all novels must be returned.
Art
Congratulations to the Grade 5s on completing their accordion books for Exhibition. For our last weeks in art class, the students will be working on an art piece of personal choice to end the year. As well, the art department is looking to replenish the art room with magazines we can use for collage work during the 2019/2020 school year. If you are looking to recycle old magazines that you think would be great for collage, please consider donating them to our art room. Thank you in advance for your ongoing support!
LOOKING AHEAD
Next week is another busy week.
We will be heading to the Senior School on the morning of June 4th at 9 am to participate in the Art Battle.

Thursday, June 6th is Track and Field Day

Friday June 7th we are taking a field trip to Harbourfront to discover different ways to express yourself in different cultures. It will tie into our final unit How We Express Ourselves. VO Form for your reference.
Track and Field Day
On Thursday, June 6th we have our Track and Field Day. The activities will be held at Oriole Park. JK-Grade 2 students will participate in the morning from 9:00-11:00 am and Grades 3-5 in the afternoon from 1:00-3:00. Students need to come to school in their PHE uniform, house shirt and black TYS shorts. They may accessorize with house colours. Students also need to bring a water bottle, sunscreen and hat.
Grade 5 Celebration
Our Grade 5 Celebration will take place on Monday, June 10th at 4:00 pm at the Junior School. This celebration recognizes each individual student with photos and stories. Students will also receive their PYP certificates. Please RSVP to let us know how many family members will be attending. If you have any questions, please feel free to email Andrea Hughes at ahughes@yorkschool.com
Showcase
Please encourage your children to practise at home. Showcase will be taking place on June 12th at 10:45am. Parents are welcome. Please email Andrea Hughes at ahughes@yorkschool.com if you have any questions.
Junior School Book Drive
Next week is the Junior School Book Drive! House bins will be located in the gathering place from June 3rd - June 7th for donations. Please donate gently used books from your home library that you are finished with to give the gift of reading to someone else. All books will be donated to The Children's Book Bank. The Children's Book Bank, is a non profit - organization located in the Regent Park area of Toronto. Gently used children's books are donated and distributed, free of charge, to children who might not otherwise have a chance to own their own books.