Senior School Evening of Arts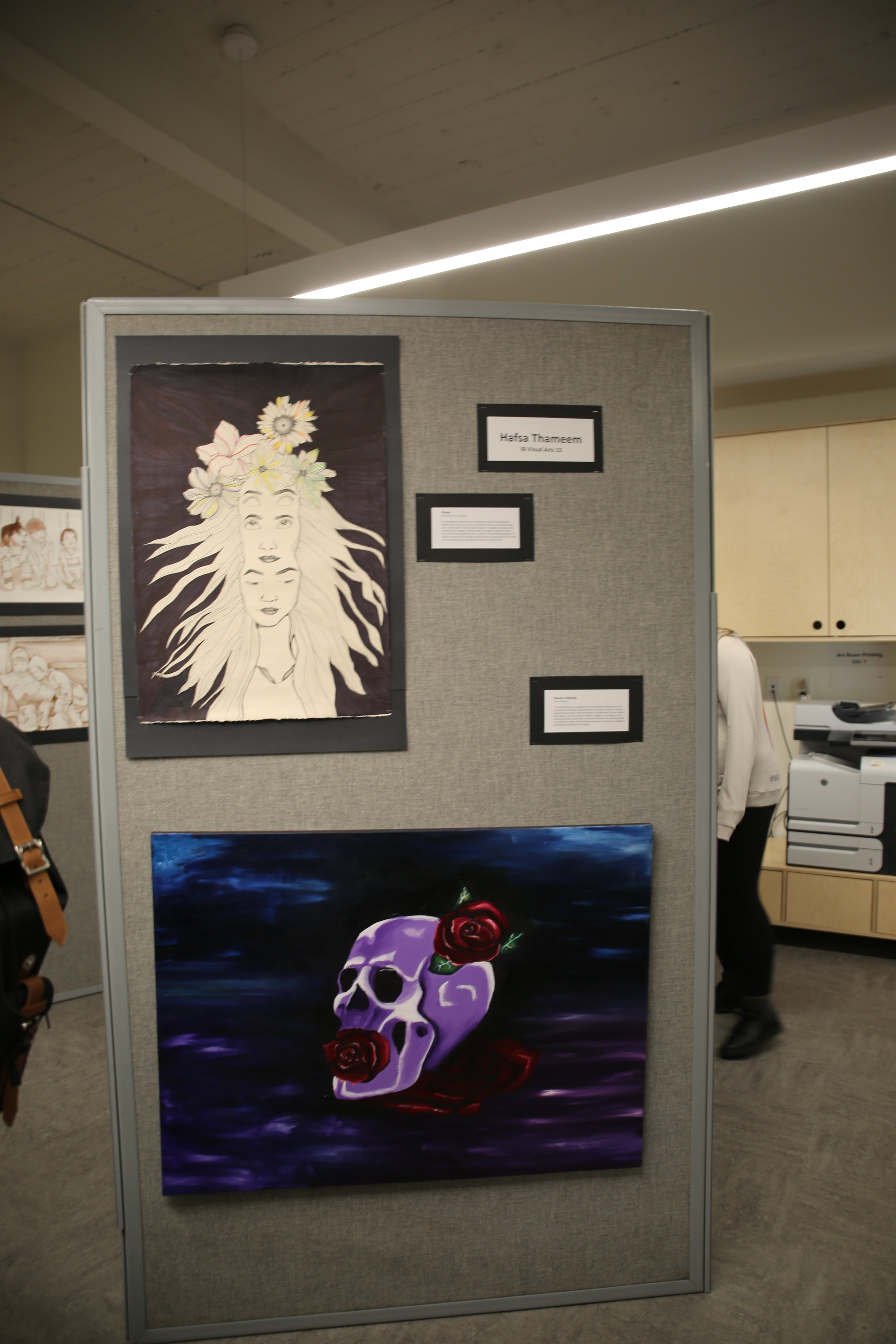 Last night, our Senior School hosted an evening of arts; showcasing our Music, Drama, and Arts departments. The students did a wonderful job of illustrating their talents to the community. Thank you to everyone who was involved! Please check our Facebook page for videos of the performances, dated on Thursday, December 7th. You can scroll through our carousel gallery above for highlights.
Spirit Week!
We are very excited for Spirit Week! We wanted to clarify the expectations about appropriate dress. Students are to dress respectably, and in no case should their undergarments or their midriff be visible. Please, no tank tops, crop tops, or short shorts. Clothing should be neat and clean and not display objectionable words, phrases, pictures, or symbols. Here is our daily theme and attire schedule:
New Circles Clothing Drive
Next Wednesday, December 13th to Wednesday, December 20, we will be hosting our winter clothing drive. All donations will be brought to New Circles, a not-for-profit, grass-roots agency that builds strong and caring communities by providing basic necessities to those living in poverty. They provide much needed clothing, social programs, and skill building opportunities to individuals living on a low-income, with a focus on residents of Thorncliffe Park, Flemingdon Park, Victoria Village, and Taylor-Massey (including Crescent Town); many of whom are newcomers to Canada. Here is their website for more information about the organization.
The Middle and Senior Schools will be collecting winter clothing items such including:
hats
mittens
scarves
coats
Boots
Snow pants/suits
sweaters
long pants
socks
girls' tights
All child, youth and adult sizes are welcome. Collection bins will be around tfrom Wednesday, Dec. 13th - Wednesday, Dec. 20th.
Spoken Word Performances
This Tuesday, some of our Grade 10 English students performed their Spoken Word pieces at Assembly after a workshop and mentorship with the Spoken Word performance group, The Unchartered. The students were confident, raw, and brave while performing. Check out our Instagram feed for one of our performances.
Eco-Team Updates
Last week, The Eco-Team conducted a winter waste audit through the collection of York's waste and recycling. Stay tuned for our announcement on our results and action plan at the January assembly. This is one small effort for The York School to reduce its ecological footprint. Students can join the EcoTeam by coming to room 405 on Fridays at lunch, or email cgordeyev@yorkschool.com for more information.
Senior School Connect - January 23
We will gather at the Tarragon Theatre to enjoy a meal catered by Fat Pasha prior to viewing the play Mustard. Afterwards, some members of the production will stay on to chat with us about the play.
Date: Tuesday, 23 January 2018
Time: 7:00pm
Location: Tarragon Theatre - 30 Bridgman Ave
Dinner will be held in their Rehearsal Hall, play and Talkback in their Extraspace Theatre
Cost: $65 (includes a group priced ticket to the play and dinner by Fat Pasha)
T-Shirt Pop-Up Shop
Our House Baseball T-shirt Pop-Up Shop in the Flex Space Monday, December 11, 2017 from 11:45 a.m. to 1:00 p.m. House Baseball t-shirts are $30.00 and can be charged to your student account with parental permission. Support your house! House apparel day is to follow on Tuesday, December 12.