THE YORK SCHOOL COMMUNITY SHINES
It has been a busy week at The York School, with Challenge Week preparations and intensive classroom work as we head into exam season. At the same time, we've been honoured to host our supportive community with events including Grandpals day for JK - Grade 2, Middle School and Senior School Arts Nights celebrating student creativity.
Throughout the week, members of our community share the proud moments of these events through our social media channels. Each platform is tagged with the hashtag #yorklearns .
We have shared some of these moments in each section of The Flash, but here are some highlights:
JUNIOR SCHOOL GRANDPALS AND SPECIAL FRIENDS DAY JK - GR.2
" If you think about it, only when a child is born, so are grandparents." Val Turner
"Getting up on stage takes alot of courage and confidence." Sarah Charley
"I am humbled and inspired to be standing here in front of you. You all have so much talent." Struan Robertson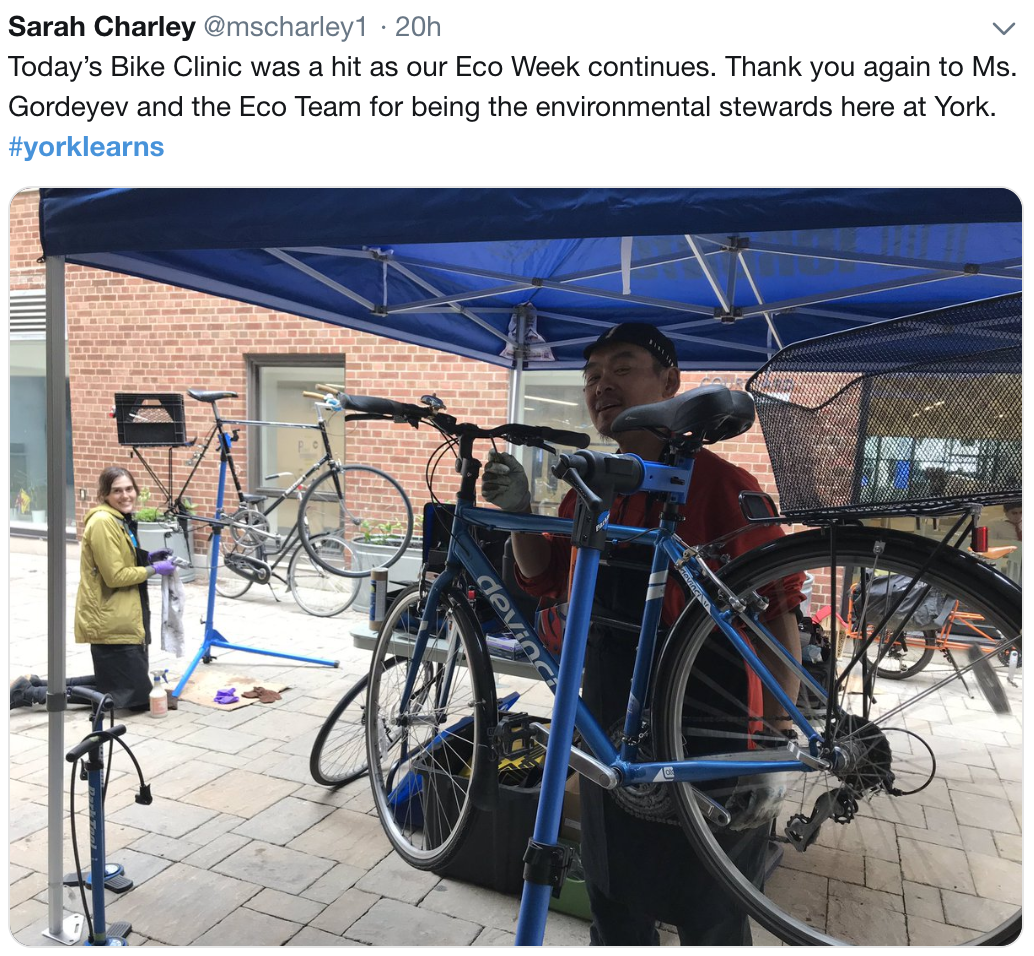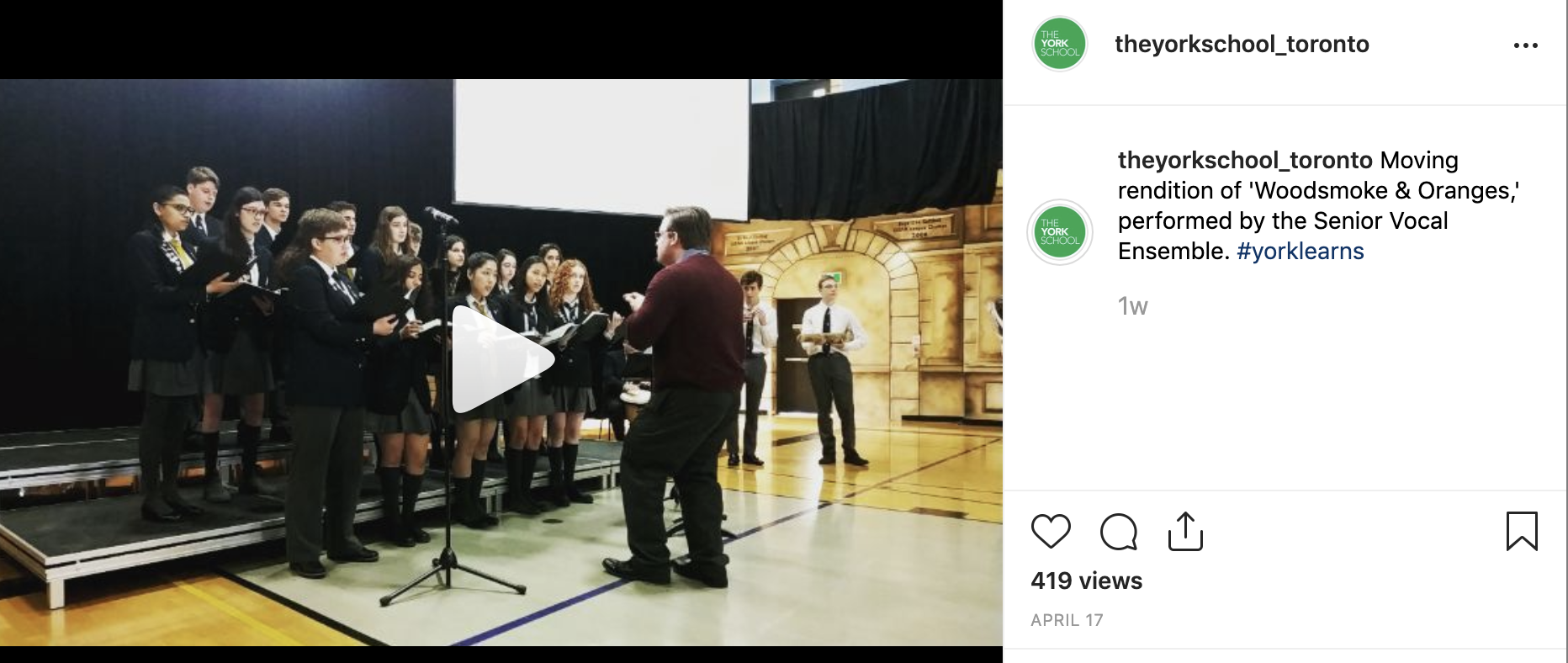 Snapshots of a community in action.
Have you seen the VR video rendering of our new Junior School Playground? Come see what the children will be playing on in September 2019!
The York School's $1.5 million playground will be home to our 250 Junior School students throughout the school day for Recess, Outdoor Learning and After-School practices!
A BIG THANK YOU to our faculty, students and parents who have provided valuable input along the way.
With opportunities to play, learn and take risk - The York School's Playground promises to be an extension of the classroom. Through your generous support, our Architects have designed a Playground that our children will absolutely love, and many of you have been instrumental in helping raise $1,025,000 so far. Thank you. Only a final $475,000 left to go!
Help support the creation of a new innovative, multi-functional playground. To get involved, please contact advancement@yorkschool.com
Coffee Connects - Youth & Technology Use: Navigating Rocky Terrain
On April 12, the YPA welcomed Lisa Pont, an expert in the area of youth and technology use, to share her insights and knowledge around the issues of screen time, social media, online security and more. Find her presentation here. The full recorded Coffee Connects can be found on YorkNet under the YPA resource button. Check out the Parent Event tab to RSVP for the next Coffee Connects with Dr. Christine Lay.