Dear York School Community,
If it were a popularity contest, The York School could boastfully claim to have the most wanted students.
All of our students have received multiple offers of admissions from various Universities. But that's not what it's about when choosing a University. It's about finding the best fit program with where you want to go.
For more than a year, our graduating students have been researching, exploring and evaluating post-secondary opportunities. They have been on a quest to find their 'gift' and target those schools that would best fulfil their ambitions beyond York.
Their passions, academic and co-curricular experiences, extended essays, personalities and ambitions have helped shape their final decision on where to take their next step. The range of talent in our graduating class is phenomenal. We have:
Future city builders

Future entrepreneurs

Future thinkers

Future film makers and dancers

Future health care professionals and scientists

Future change agents for social responsibility

Future Engineers and architects
They will leave The York School with confidence, not afraid of hard work, and keen to make a positive contribution to the world. We could not be more proud of our graduates, IB thinkers through and through!
David Hanna
MIDDLE & SENIOR SCHOOL RECOGNIZING EXCELLENCE
A roller coaster design contest for budding engineers at Canada's Wonderland? Solutions for turning plastic waste into building materials? CSIAA Ultimate Champions?
The York School recognition assembly was celebration of spectacular achievements this semester. From poetry on Human Rights to a female youth National Volleyball team recruit, The York School has students that shine!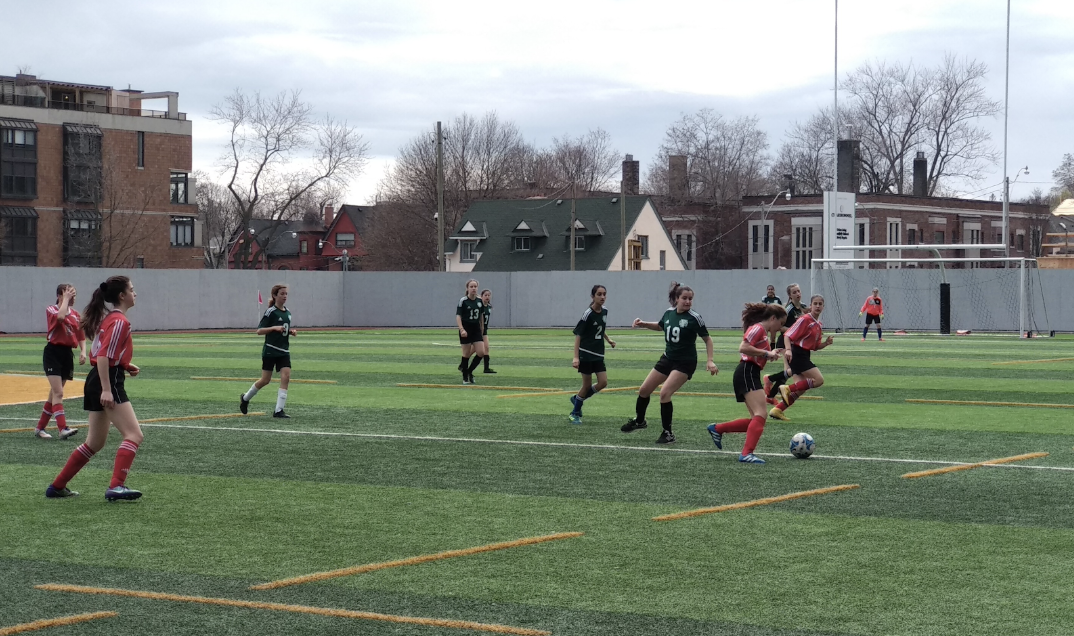 SAVE THE DATE JUNE 12 - CELEBRATION OF I.C.E.
Dear Parents,
Please join us on Wednesday, June 12th at 6:30 PM for our annual ICE Pics celebration. The students are looking forward to sharing their culminating projects and Challenge Week documentaries. Thanks to Mikayla for creating the beautiful invitation. We look forward to to seeing you there!
The ICE Teachers
SAVE THE DATE - CLOSING CEREMONY - JUNE 14
From final exams to graduation celebrations , the dance card is full as we wrap up an epic year!
Therein, don't forget to mark your calendars for The York School Closing Ceremonies at 1320 Yonge.
MIDDLE SCHOOL - 9:00 - 10:15
SENIOR SCHOOL - 1:00 - 2:30
Check your school section & calendar for more information and we will provide more details next week.
CLASS PARENT RECRUITMENT FOR 2019-20
Class parents play an essential role in keeping our school community strong by engaging parents in their class and keeping them updated on school events.
Class Parents are the liaisons between the school and the parents in their class. Class Parents are typically asked to serve for approximately 2 years. Each homeroom will have two class parents. To ensure continuity for a succession plan, if possible, each homeroom will ideally have one experienced class parent and one new class parent. If parents require additional help to plan parties, it is helpful to create parent groups for specific events.
If you are interested in becoming a class parent, please fill this form and if you have questions about the role please email ypa@yorkschool.com. The school will be in touch with you in June.
UNIFORM GUIDE FITTING APPOINTMENTS
For new and transitioning families that need to, we hope that you have booked your uniform fitting for June 10, 11 or 12.
For a complete list of uniform items and requirements, please read the Uniform Guide.
All uniform items must be purchased online through TopMarks:
1. Visit https://topmarksorders.ca/
2. Go to "Online Orders"
3. Enter school code: YOR01
4. Create your account
5. Take your own measurements or book a fitting appointment June 10, 11 or 12, 2019. The fitting appointments will take place at the Junior School at 1639 Yonge Street.
Topmarks has also prepared an order form package outlining the process. The link can be found here